PENGARUH FINANCIAL DISTRESS TERHADAP AUDIT DELAY DIMODERASI OLEH UKURAN PERUSAHAAN (Studi Empiris pada Perusahaan LQ45 yang terdaftar diBEI Tahun 2015-2017)
Keywords:
Financial Distress, Audit Delay, Company Size
Abstract
This research to examine and alayze the influence of Financial Distress on Audit Delay and to determine whether the firms size in the moderating influence of the Financial Distress to Audit Delay in LQ 45 index on the Indonesia Stock Exchange during the period 2014-2017, sample are taken as much as 44.  This type of research uses a quantitative approach, The population in this study are industrial and basic chemical manufacturing companies, various industrial sectors and industrial goods sectors and consumption that has been registered in LQ45.  The sampling method used in this study was purposive sampling. Statistical testing is using SPSS 25 software Moderating Regression Analysis. Financial Distress has a positive significance effect on audit delay. Company size does not moderate the effect of financial distress on aduit delay.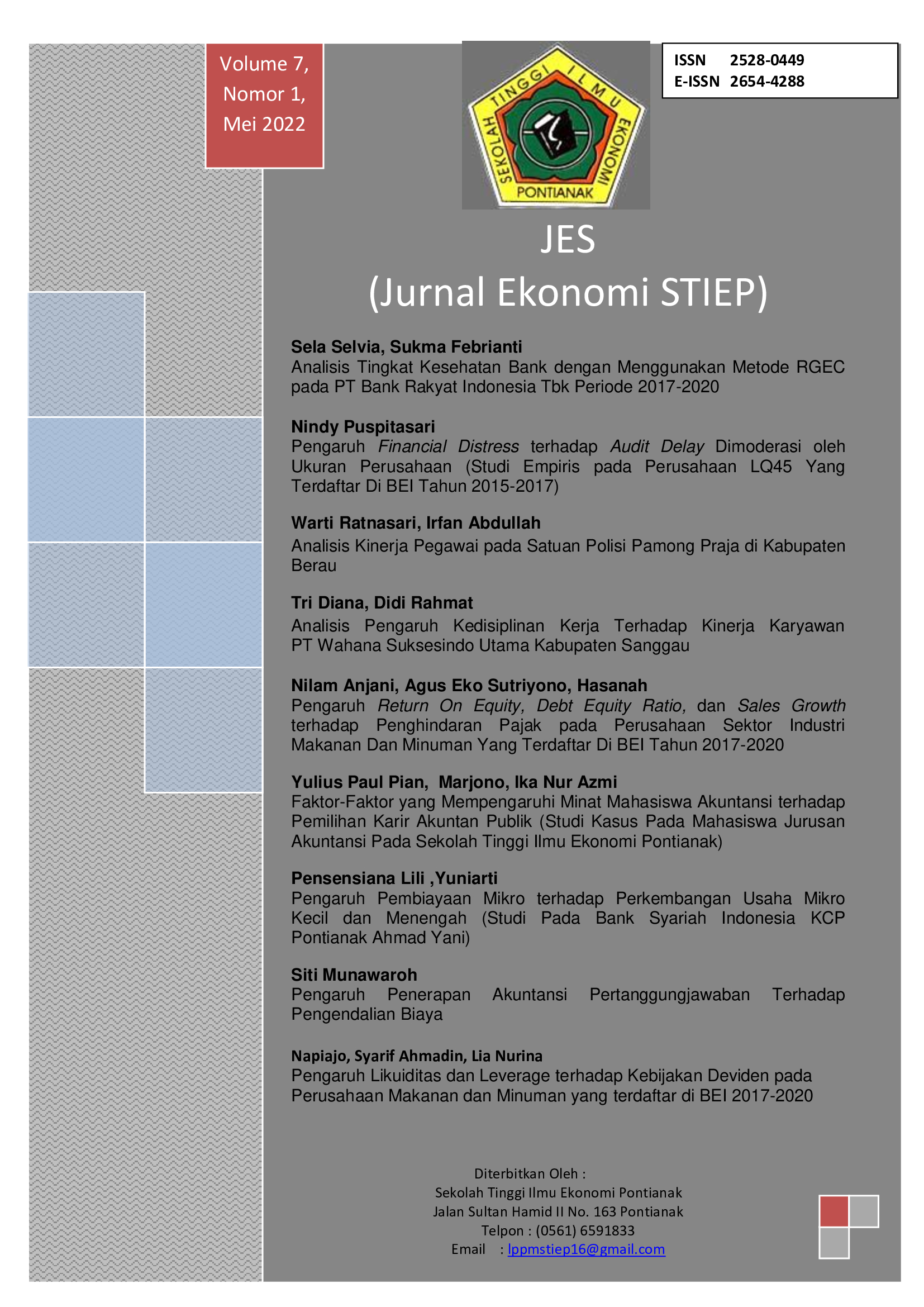 Downloads